The Mission

To provide a healthy natural source of food and skin care products to the local community.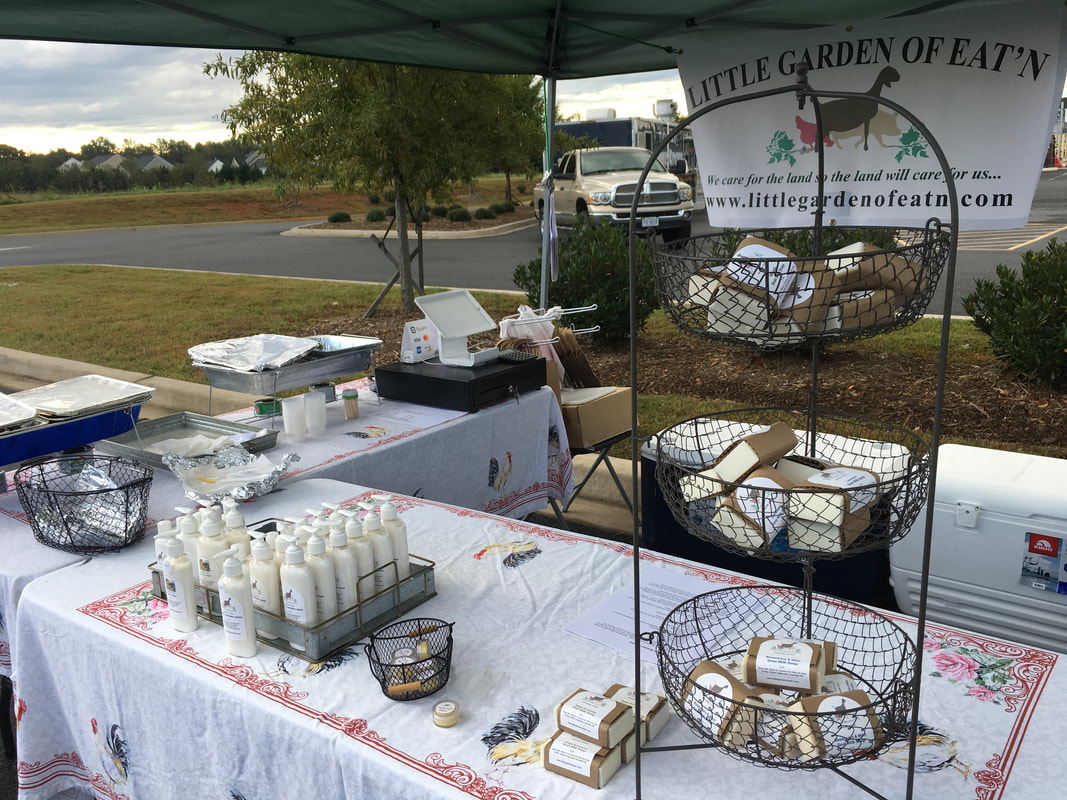 about Little Garden of Eat'n
The journey began in 2011 with a vision of a small scale sustainable farm, more for personal use and satisfaction than anything else. But, within a short time of enjoying and benefiting from this new adventure, sharing this cornucopia of good food, and healthy lifestyle became a new goal. The original farm, Little Garden of Eat'n at Hidden Hills Farm, in Tennessee was downsized and relocated to Virginia in 2015, and the name was shortened (no longer located in the hills of TN.)

The newest chapter began in late September, 2017, with the purchase of a larger farm, still in VA, that can accommodate a licensed dairy and creamery, and the whole operation relocated again. This time to Stanardsville, in beautiful Greene County VA. Plans to open the creamery are in the works for 2019/20 opening.

The role of people here is to support what nature has been able to manage for centuries - like everything even nature needs a little help. The goal isn't to modify nature, but work within the framework. Instead of using advanced farming methods (or even "old school" ones,) every effort is made to utilize what is already available - and to support that sensitive network.

​If we protect the land, it will always be here for us...
Livestock - the REAL Full Time Workers of the farm
Managing the land without using chemicals requires using what nature has already provided - a mix of animals that both take away and add to the composition of the soil and environment. Mass destruction of weeds and insects through the use of herbicides and pesticides depletes the soil and "good" vegetation of necessary nutrients and destroys the symbiotic relationship between land and animal. By rotating grazing and browsing animals fields, and using poultry to "sanitize" behind them, the pastures are able to maintain a high level of nutritious forage. ​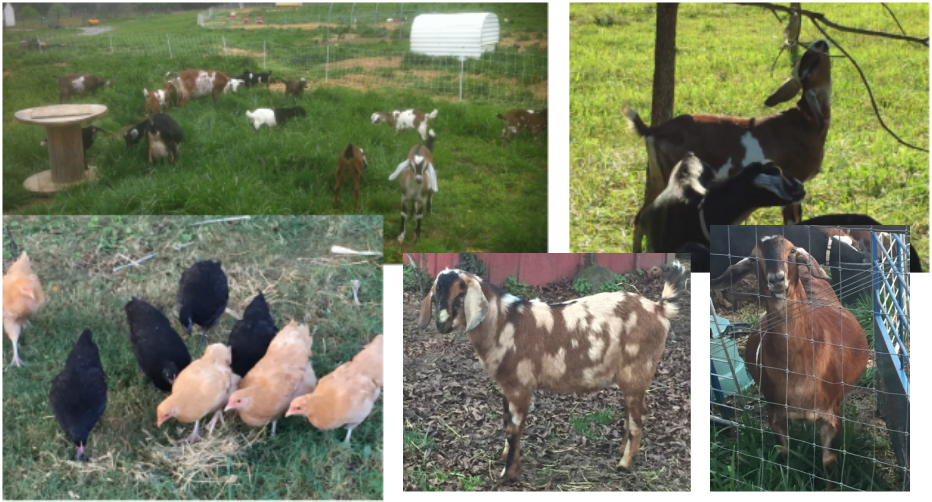 ​

---